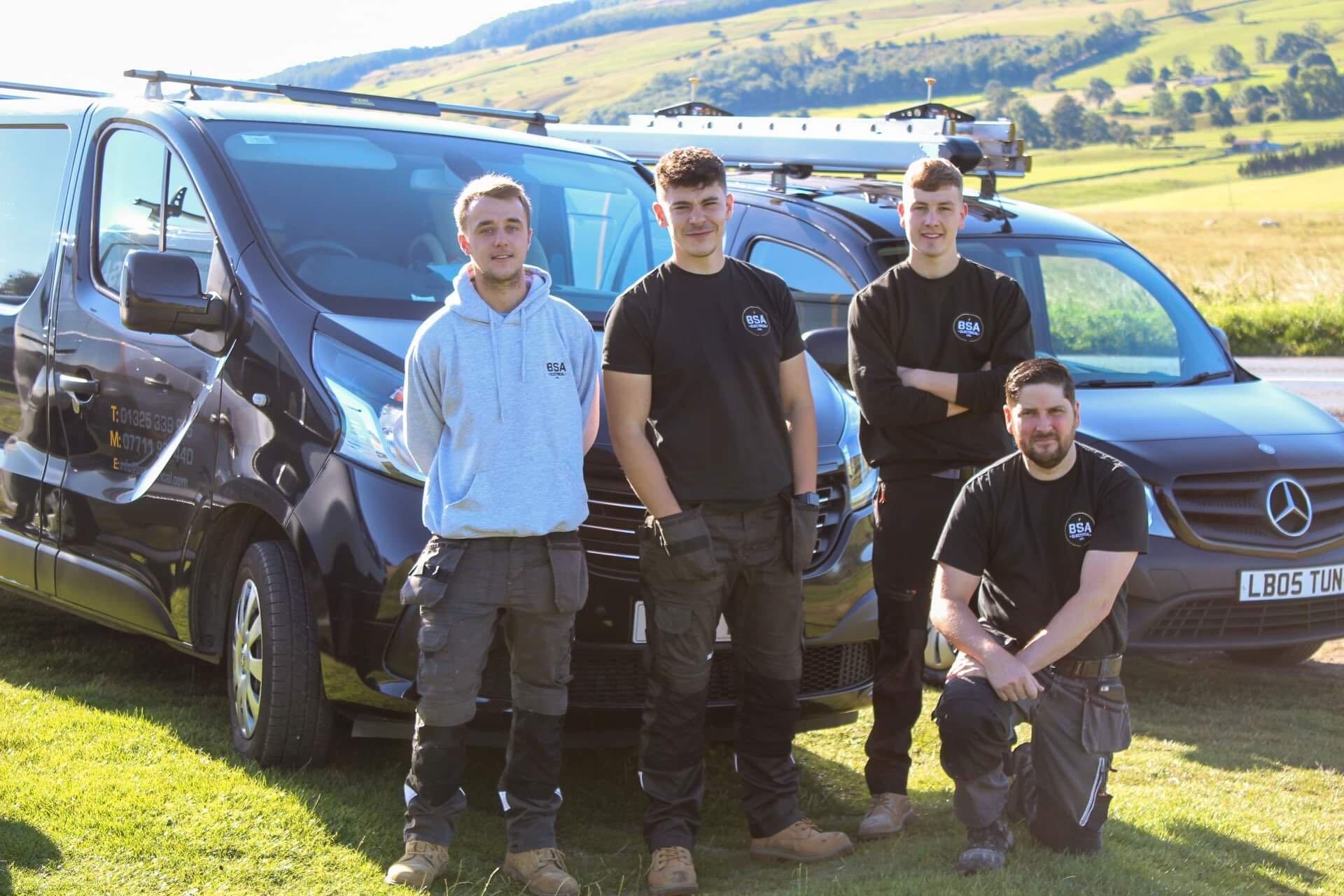 BSA Electrical Ltd. was set up in April 2020 by Luke Boston, Ken Stephenson and Macaulay Acton. The three directors had previously worked together at another firm, and Luke had left the firm before the other two and was self employed for a year. When Ken and Macaulay approached Luke asking how it was going, the three of them made an executive decision to try it together. They could all bring something to the table, and all knew that each other would always give 100%.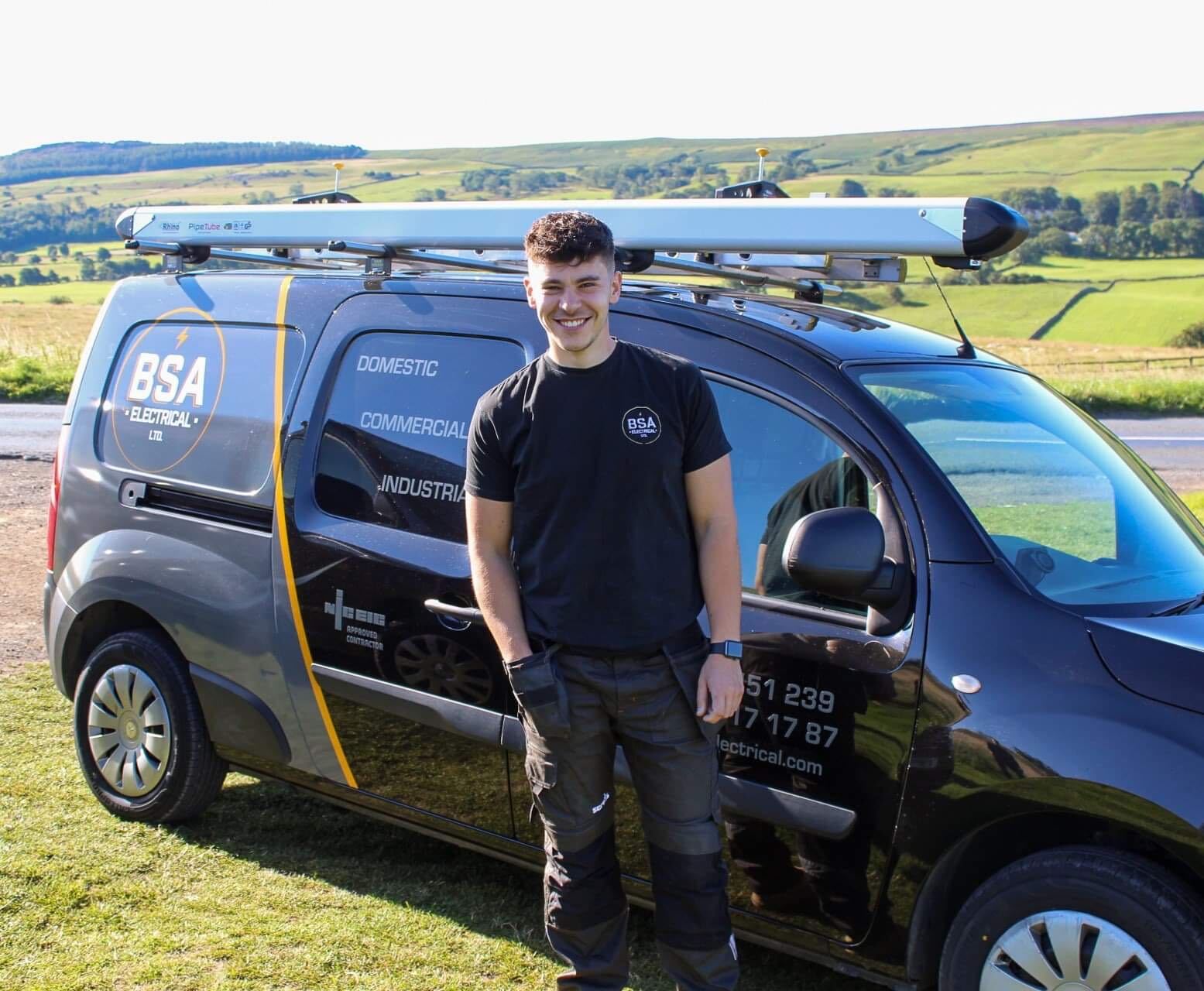 Luke Boston
The B from the BSA.

Luke began as an electrical apprentice at a local firm in Richmond. He left the company in his second year to pursue a career at another firm. Luke has had experience in both the domestic and commercial markets, and deals with customers on a day-to-day basis.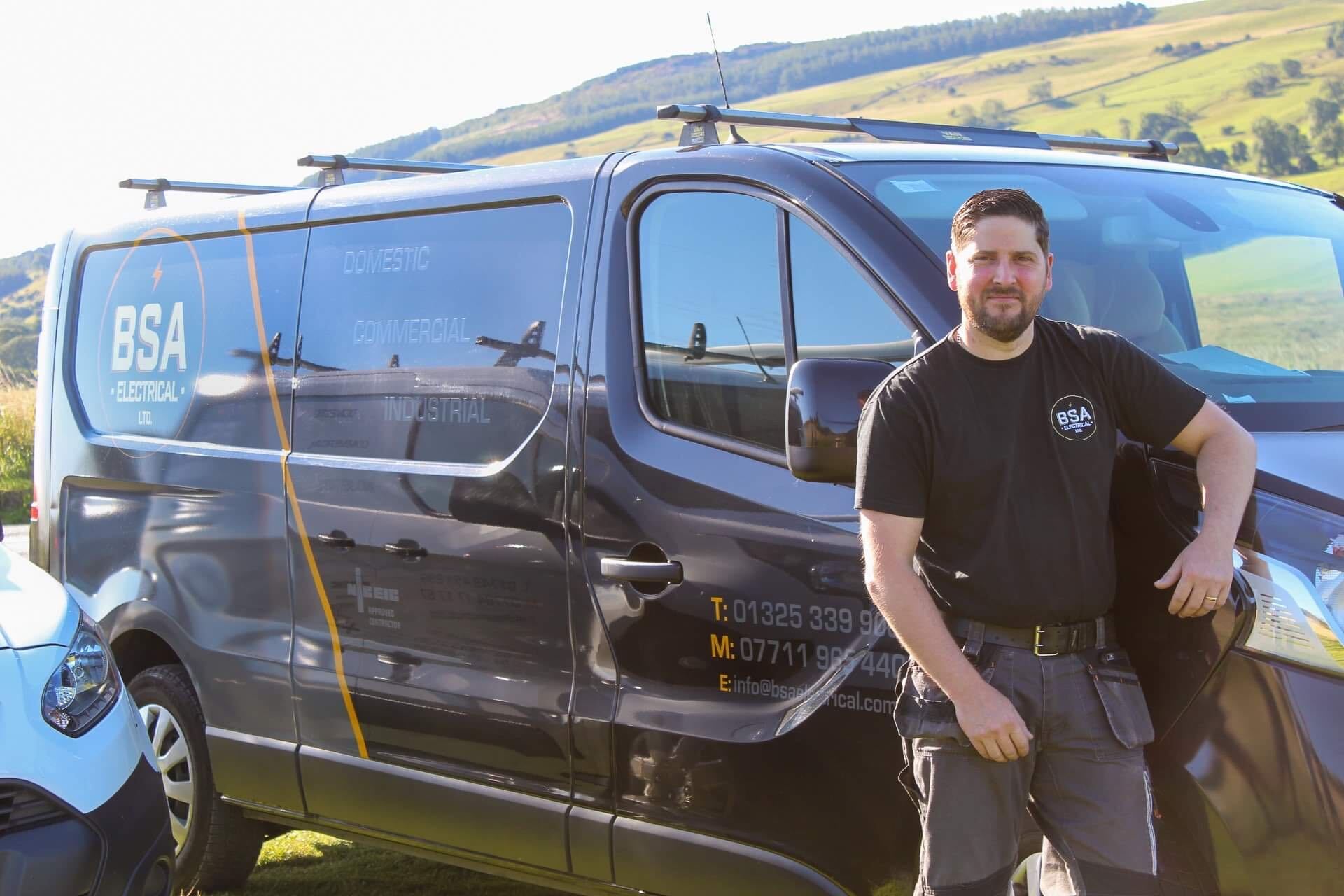 Ken Stephenson
The S from the BSA.

Ken has been an electrician for over 15 years (believe it or not!). He works mainly in the commercial and industrial market, but is more than happy to turn his hand to any domestic works. The technical knowledge Ken has is beyond belief!!!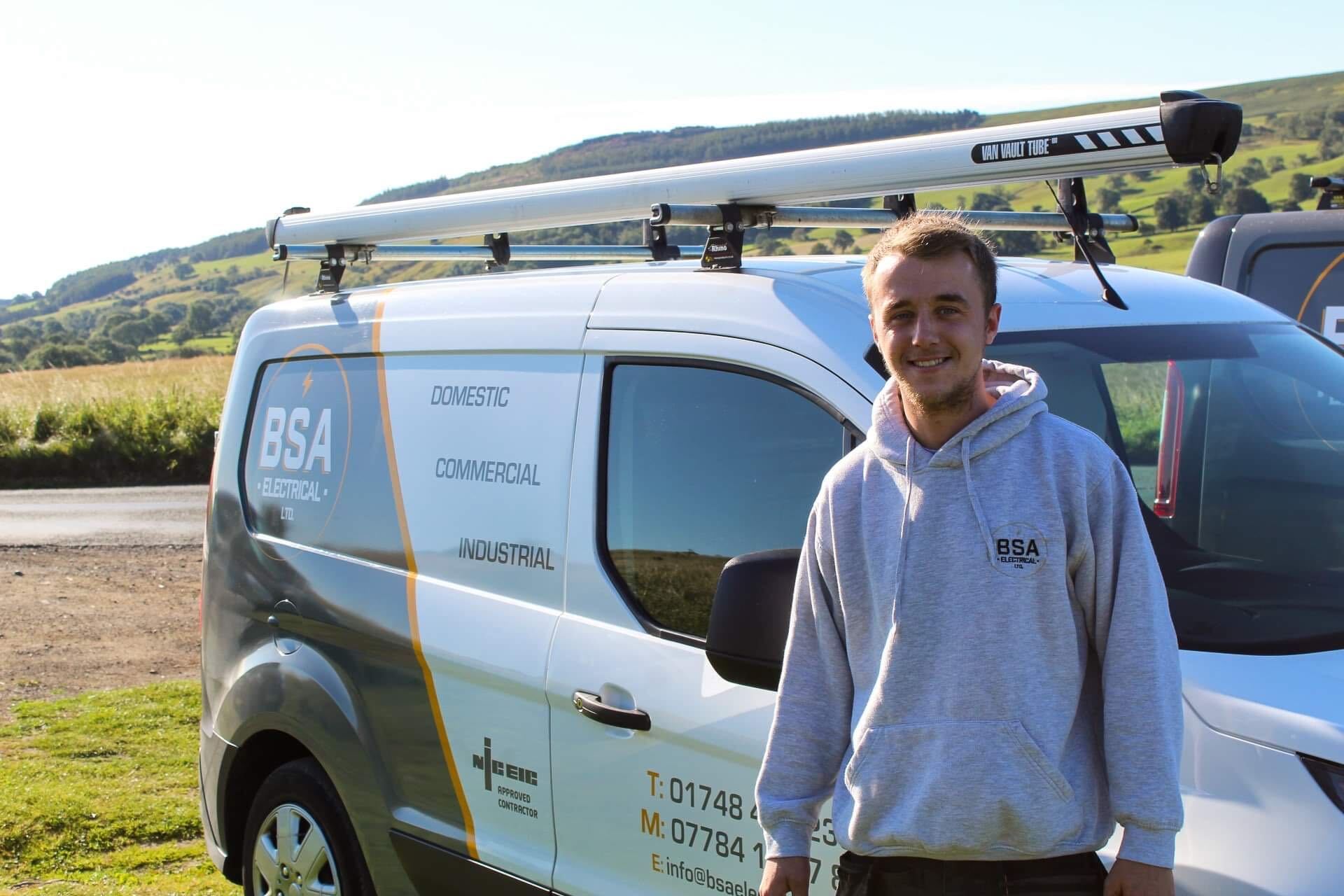 Macaulay Acton
The A from the BSA.

Macaulay began his apprenticeship at the age of 16 after always having an interest in electrical works. He qualified with no issues and always gives 100% at work. Growing up in Leyburn, he has been able to bring a lot of work to the table and always delivers jobs to the highest standard.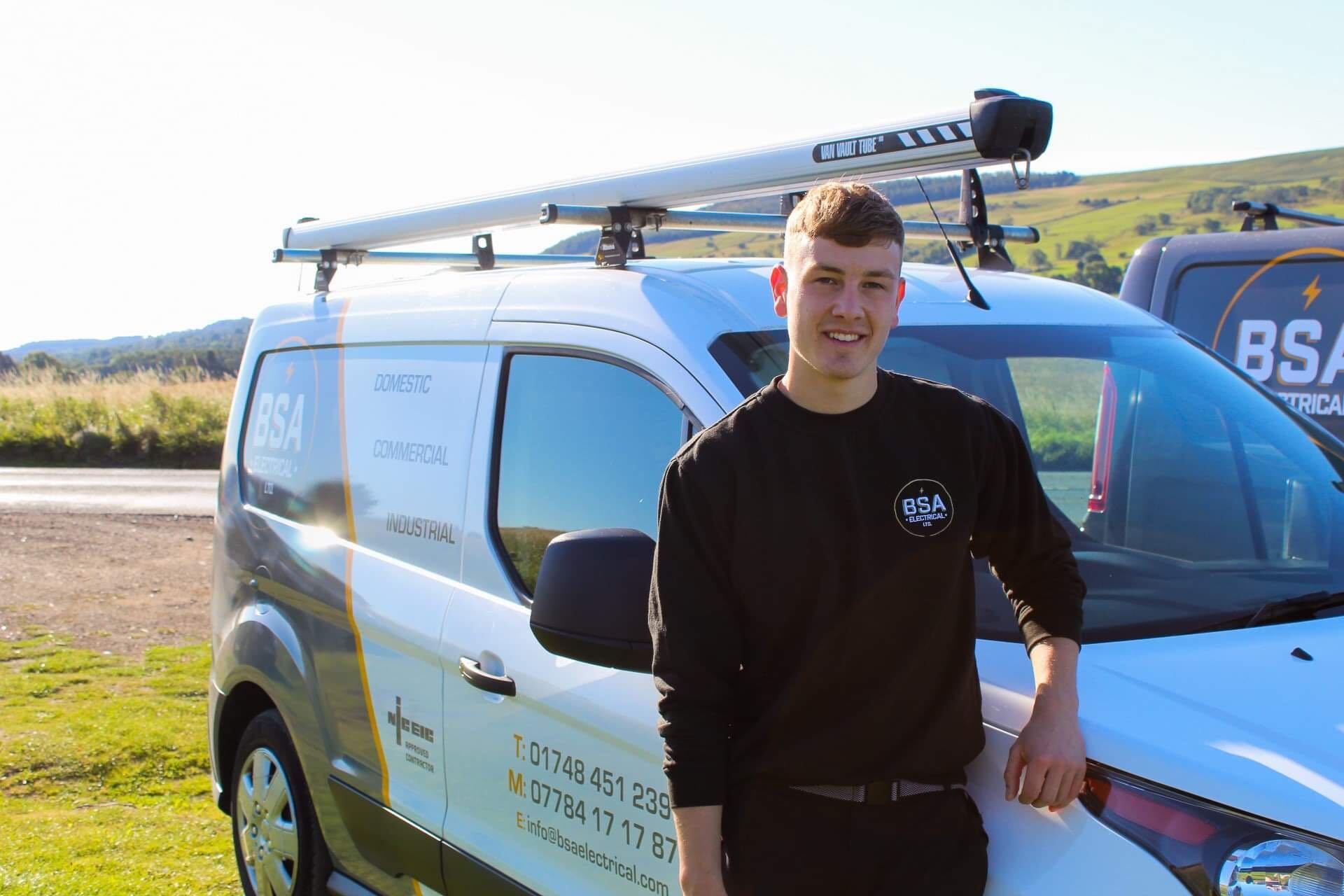 Kyle Galloway

Kyle began his apprenticeship at the same firm where Luke, Ken and Macaulay worked – and always got on with everybody. He is a very able apprentice, and is showing great potential to be a fantastic electrician in a year when he qualifies!
Jak Sorley – picture to follow!
Jak joined the team in Summer 2020, after having previously worked with the lads above. He fit straight into the team and has had no issues settling in. His eye for detail is of the highest standard and his work is always very particular!
Ben Metcalfe – picture to follow!
Ben joined BSA Electrical Ltd in December 2020, and had previously completed a year on sites, as a builders mate. Thankfully his knowledge of tools and how sites work was already established, and he has already come on leaps and bounds!
Cole Smith – picture to follow!
Cole has joined BSA from school as a first year apprentice. He has a good fundamental knowledge of wiring systems and his outlook on work is very good. We're looking forward to seeing how he progresses in the next couple of years!
Connor Simpson – picture to follow!
Connor joined us from a local electrical contractor as a third year apprentice. He enjoys working on commercial and industrial sites and fit right in when he started.